Smart conveyors are an essential part of the manufacturing and shipping world and have created an opportunity for fast growth, more efficiency, and increased productivity. Smart conveyors are projected to be a growing industry, with the technology expanding quickly across all sectors. Smart conveyors use precision motion and innovative technologies to optimize and improve industries, making them a popular choice across manufacturing.
Features of Smart Conveyors
Smart conveyors are an instrumental part of manufacturing equipment because of the many features and benefits they offer and the ease in finding a conveyor solution that fits industry needs and requirements.
Some features of smart conveyors include:
Belt speeds
Motion control
High-speed connectivity
Multi-item packaging
Product control and flow
Precision Movement

Dorner's Smart Conveyor Options
Dorner offers a variety of smart conveyor solutions for businesses and manufacturing operations across all sizes. Each of our smart conveyor options offers innovative technology and features to ensure a great experience every time.
2200 Series Precision Move
The 2200 Series Precision Move is useful for greater product control and has the capacity for automated applications. The 2200 Precision Move is designed to move your product to exactly where it needs to be, in the exact position needed to ensure smooth production lines with no disruption.
The 2200 Series Precision Move features a reverse v-guide to provide positive tracking along the entire length of the conveyor. The positively driven belt ensures the belt does not slip and allows for higher load capacity.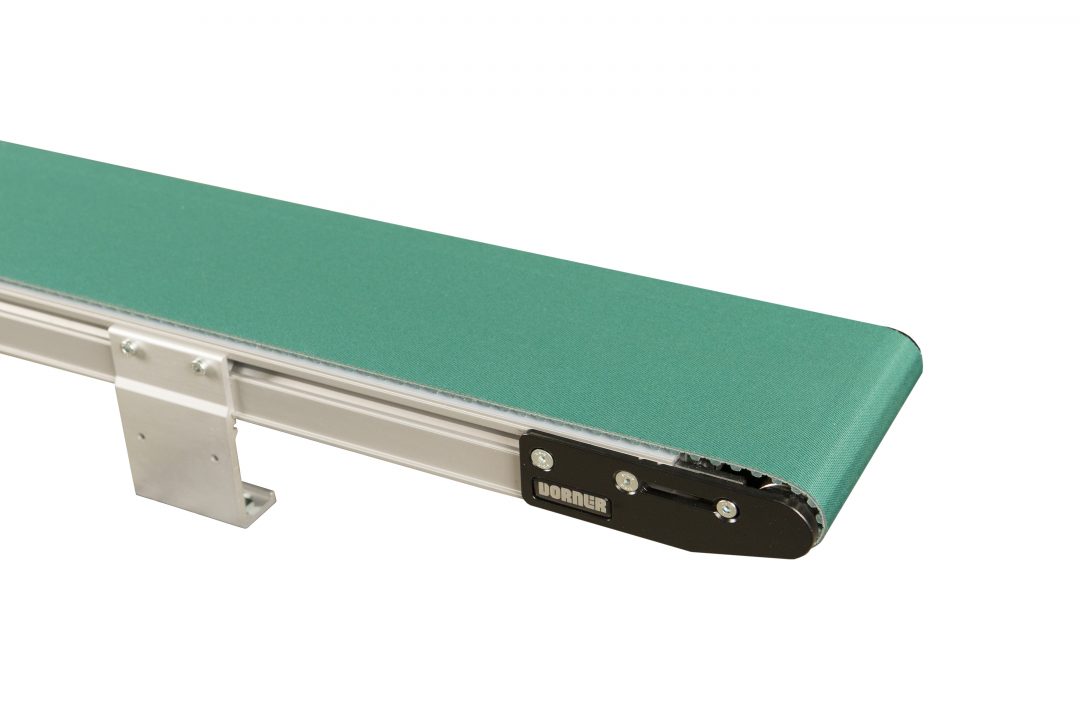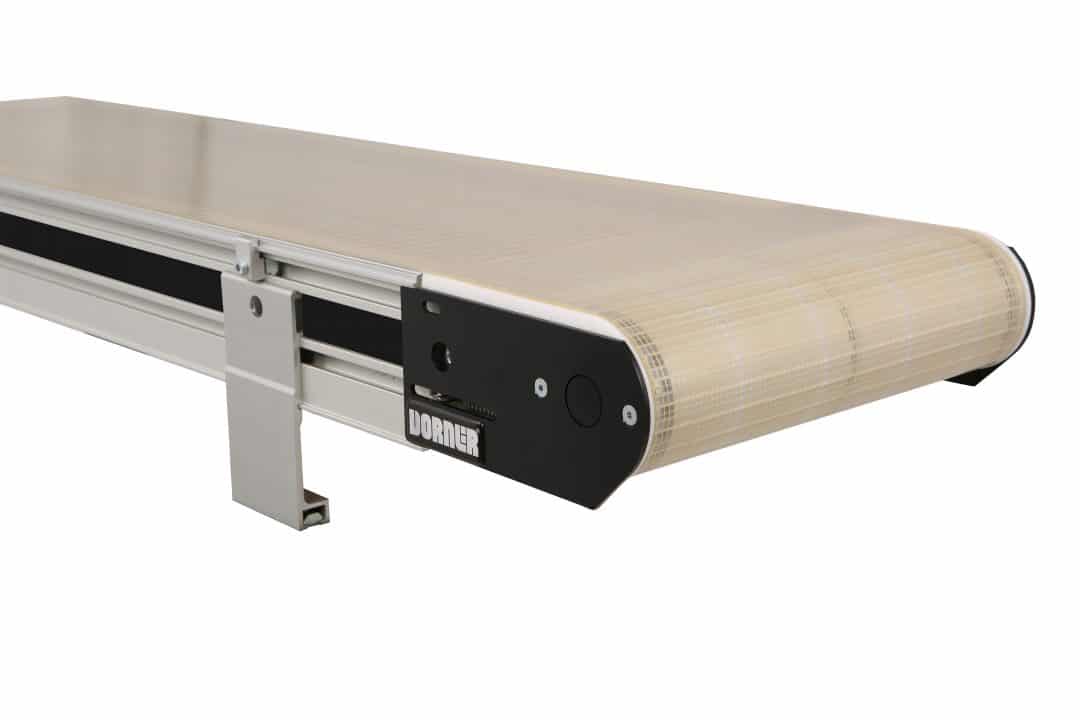 3200 Series Precision Move
The 3200 Series Precision Move is ideal for precision part movement, medium to large part handling and positioning, automated and manual assembly, machine integration, robotic pick-n-place, and precision indexing.
The 3200 Series Precision Move features a high load capacity urethane belting with kevlar cords (True Timing Belt) and does not have a capacity drop when pushing the belt.
2200 Series Precision Move Pallet System
The 2200 Series Precision Move Pallet System is known for its innovative and modular design, featuring dual belt conveyor pallet systems for assembly automation.
The 2200 Series Precision Move Pallet System is best for medium to large-sized part movement, product routing, control, product inspection, and assembly automation.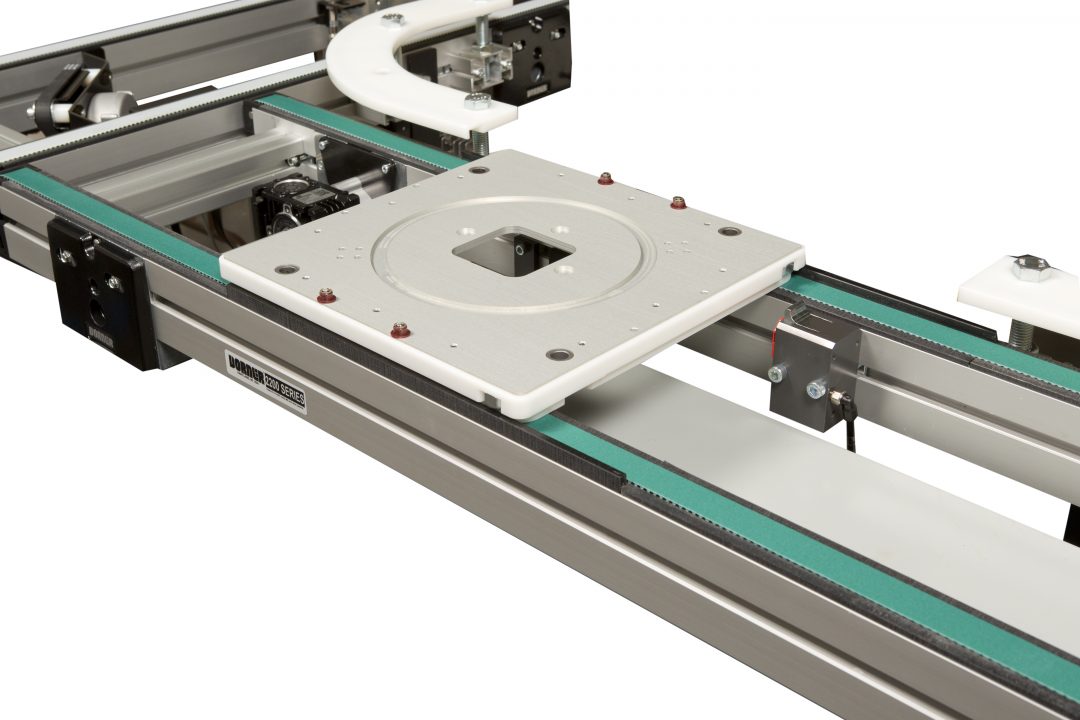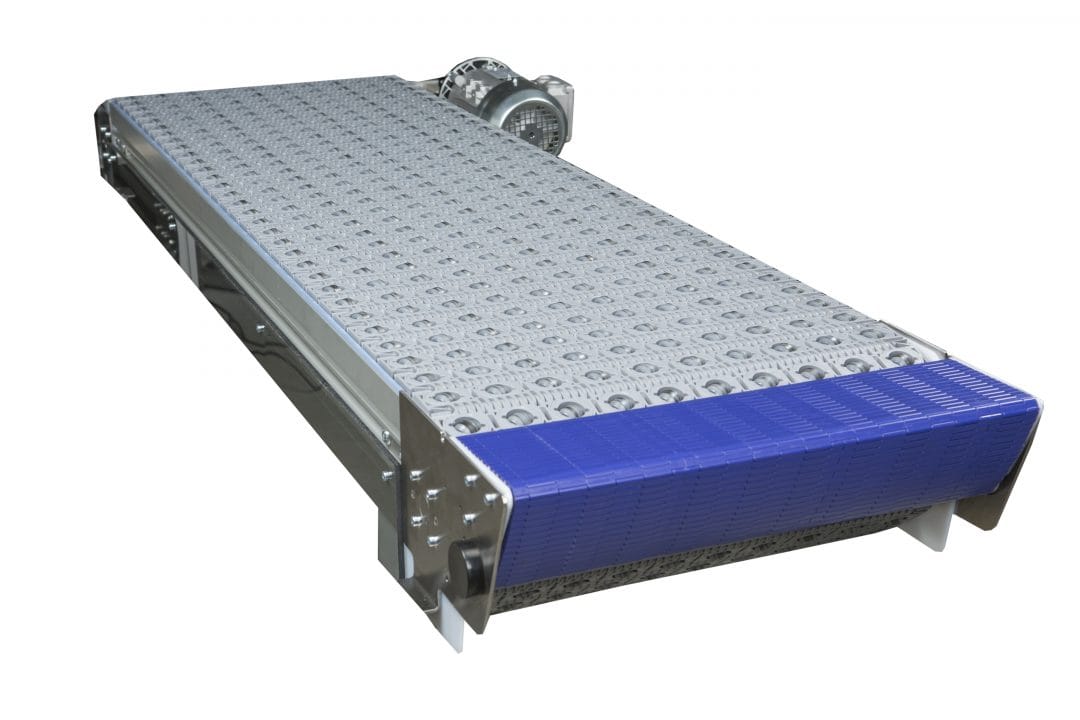 3200 Series with Intralox ARB Technology
The 3200 Series ARB with Intralox Activated Roller Belt™ (ARB) Technology uses innovative conveyance technology for merging, diverting, and aligning of products. It has the flexibility to handle multiple product sizes without the need for changeover with minimum floor space consumption.
The ERT250 utilizes Edge Roller Technology to provide low back pressure accumulation, non-contact zoning, and conventional transport, all without a belt. It features a clean, open roller design and is ideal for assembly automation and cleanroom applications.
The ERT250 is ideal for cleanroom applications because it uses rollers to move pallets smoothly, without any friction.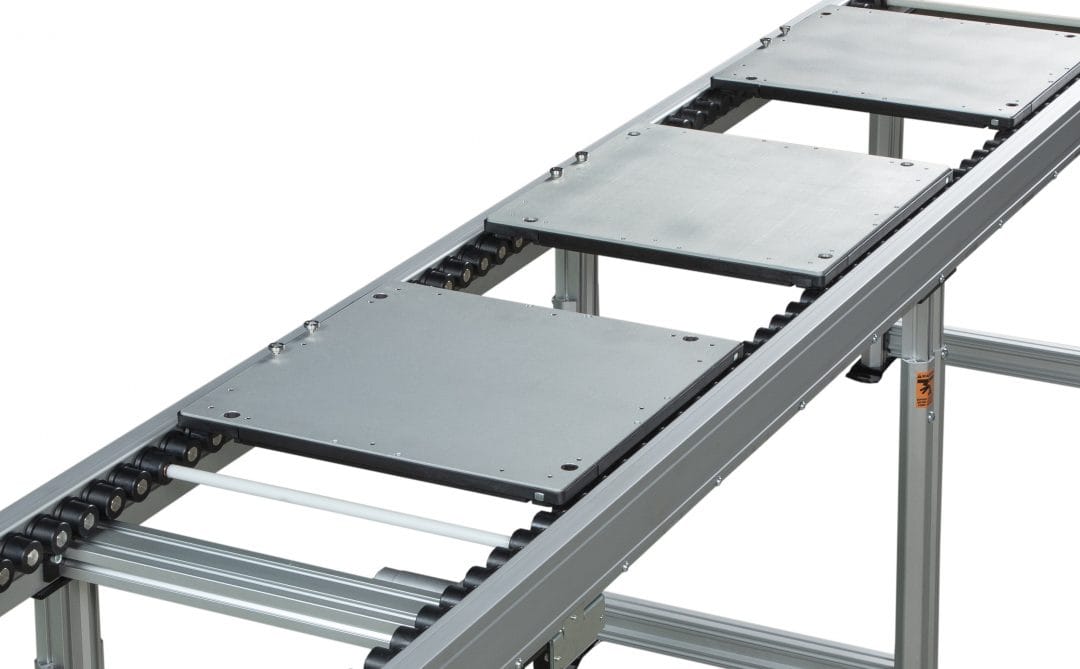 Smart Conveyor Applications For Specific Industries
Smart Conveyors can be used across many different industries, making them a versatile conveyor solution. Smart conveyors are best used in manufacturing operations that require a great deal of automation assembly and precise motions since this type of conveyor system offers both precision and connectivity without taking up too much floor space.
Some of the industries where smart conveyors are used include:

2200 Series
Precision Move
3200 Series Precision Move
2200 Series Precision Move Pallet System
3200 Series ARB

2200 Series Precision Move
3200 Series Precision Move
2200 Series Precision Move Pallet System
3200 Series ARB
ERT250

2200 Series Precision Move
3200 Series Precision Move
2200 Series Precision Move Pallet System
3200 Series ARB
Common Questions About Smart Conveyors