2200 Precision Move Conveyors

Contact Us
Conveyor specialists are ready to help you find the right solution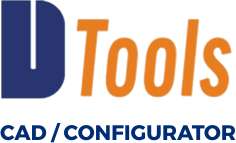 CONFIGURE A CONVEYOR
---
Benefits of 2200 Precision Move Belt Conveyors:
Dorner's Precision Move technology is designed to move your product to the exact location, at the exact time and in the exact position it needs to be for the next phase of the production line.
Features & Benefits
Reverse v-guide provides positive tracking along entire length of conveyor
Positively driven belt ensures belt does not slip and allows for higher load capacity
1″ width with tip up tail to allow for easy belt removal
23 unique gearbox interfaces with support for 158+ motors
Additional widths and guiding options
Applications
Precision Part Movement
Accurate Small Part Handling and Positioning
Automated and Manual Assembly
Machine Integration
Robotic Pick-N-Place
Precision Indexing
Timed Conveying
Precision Move Automation
General Specifications
Loads up to 200 lbs (91 kg)
Belt speeds up to 370 ft/min (113 m/min)
Belt widths: 1″ (25 mm) to 24″ (610 mm)
Conveyor lengths: 18″ (457 mm) to 30′ (9,144 mm)
1.5″ (38 mm) pitch diameter drive pulley turns approximately 4.7″ (121 mm) of belt per revolution
T10 profile cogged belt with 12 tooth (end drive) or 16 tooth (mid drive) drive pulley
Conveyor mechanical accuracy +/- 0.02″
Conveyor package w/ servo motor index accuracy +/- 0.04″
12 mm diameter integral drive shaft
Accessories
Manuals & Literature
Looking for Service Manuals? Search for Service Manuals by part number or product type HERE.