Contact Us
Conveyor specialists are ready to help you find the right solution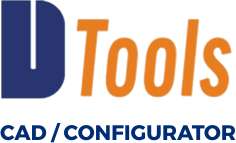 CONFIGURE A CONVEYOR
---
Benefits of 2200 Series Precision Move Gang Drive
Mid Drive Gang Driven Conveyors
Specifications:
Adjustable for various product widths
Drive moveable between tails
Frees up ends of conveyor
Conveyor center distances can be moved while conveyor is running
Minimum width (x) = 4″ (101 mm) belt to belt (with std. guarding)
Minimum width (x) = 1.75″ (45 mm) belt to belt without guarding (end user responsible for point of installation guarding)
Maximum width (y) = 48″ (1,219 mm) belt to belt
Maximum total torque = 80 in-lbs
Compatible with side mount gearmotor package
Requires ½" diameter 16 tooth spline drive shaft
Gang Driven Side Mount Package
Specifications:
Compatible with all standard load and heavy load 90° gearmotors
Conveyor position is adjustable along length of spline drive shaft
Includes shafts, couplings, and expandable shaft guarding
Mount package is attached to the first conveyor
Maximum number of conveyors = 3
Maximum total torque = 80 in-lbs
Accessories
Manuals & Literature
Looking for Service Manuals? Search for Service Manuals by part number or product type HERE.