90 and 180 Degree Corner Conveyor
Contact Us
Conveyor specialists are ready to help you find the right solution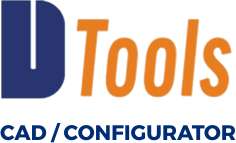 CONFIGURE A CONVEYOR
---
Specifications
90 and 180 degree corners
Standard pallet widths: 320 mm, 400 mm, 480 mm, 640 mm and 800 mm wide
Load Capacity: Up to 114 kg (250 lbs) per pallet
Up to 37 m/min (121 ft/min)
Maintains pallet orientation around corner
Requires pin tracking compatibility in pallet
Pallet accumulation around corner is acceptable
Brushless DC gearmotor and controller.

90 degree has 2 gearmotors, 1 controller
180 degree has 3 gearmotors, 2 controllers

Bi-directional
Clear anodized aluminum framing
Electrically conductive acetal rollers
ISO Class 4 Cleanroom Rated
Pallet length must be at or less then pallet width. For larger rectangular pallet sizes contact factory.
Manuals & Literature
Looking for Service Manuals? Search for Service Manuals by part number or product type HERE.